I'm back! After taking off some weeks from Modest Monday, I feel ready to jump back in. I've never taken such a long break, but between the terribly cold, snowy winter months that made it hard to get outside to take pictures, and the lack of sleep thanks to Emily, I just needed to take some time off.
Now that I'm back, I would love to know what you all would like to see on Modest Monday. Do you like all skirts and dresses, or would you like to see some jeans/tunic shirts mixed in? I'm going to try and do a better job of mixing in regular everyday outfits, and church type outfits.
Our clothing budget has been really tight this year, so I've made a more minimalist wardrobe work. I'll be honest, I don't like it. I'm not the type to want to plan out 5 things in my closet and that's all I wear. I love variety and change. I love moving furniture around in my house every few months, just for a new look. So I'm ready to hopefully lose some of this baby weight this spring and summer and fit back into some of my clothes, and get some new clothes as I'm able to.
I did get this new white denim jacket from Costco of all places! I like that it's light weight, so it's great for spring. It's also stretchy, so it's very comfortable. Sean took one look at it and told me good luck with keeping it clean with a baby. 🙂 I won't wear it every day, just for church or date nights.
I had my hair cut this past week and actually cut inches off. Probably six or so inches…I'm really not sure. I love the new length, it feels lighter, healthier, and easier to keep care of with a baby. Emily loves to grab my hair, so this is a more manageable length.
I curled my hair using my Hot Tools curling iron, and pulled it back in an x-small Flexi Clip.
In other news, Fit2B is a very popular program that ladies use who struggle with Diastasis Recti. If you have had children and can't seem to gain that flat stomach look back, you struggle with back pain, or even pelvic problems, there is a good chance that you have Diastasis Recti.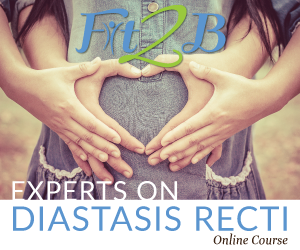 Normal workouts like crunches just make this problem so much worse. There are special ways to do workouts to avoid separating your muscles even more, and Fit2B is an excellent resource to help with this.
Right now there is a massively huge 40% off sale going on at the Fit2B website, for just a few days. I'm hoping I can grab the year long membership, as I would love to heal my diastasis! You don't need a special code, they already have everything marked down. I rarely see type of sale there, so it's a good time to grab a membership!
Check out the Fit2B website here.
I really love that all of her workouts are modest, she films in very modest attire that's appropriate to turn on with even my boys in the room.
What I Wore
Maxi Dress – Deborah & Co.
Halftee – Halftee Basic
Shoes – Nude flats from Zulily (I wear these all the time! Everyone needs a pair of nude flats!)
Flexi Clip – Adora clip in size X-Small.
Link Up Time!
Please feel free to share posts about anything concerning being a godly, feminine woman. Topics include: modesty, being a wife, mother, homeschooler, homemaker, cooking, sewing, etc.