DIY Toner with Essential Oils
Did you know it's incredibly easy to make your own facial toner with essential oils? It's affordable, and so good for your skin.
Why do we worry about what we put on our skin?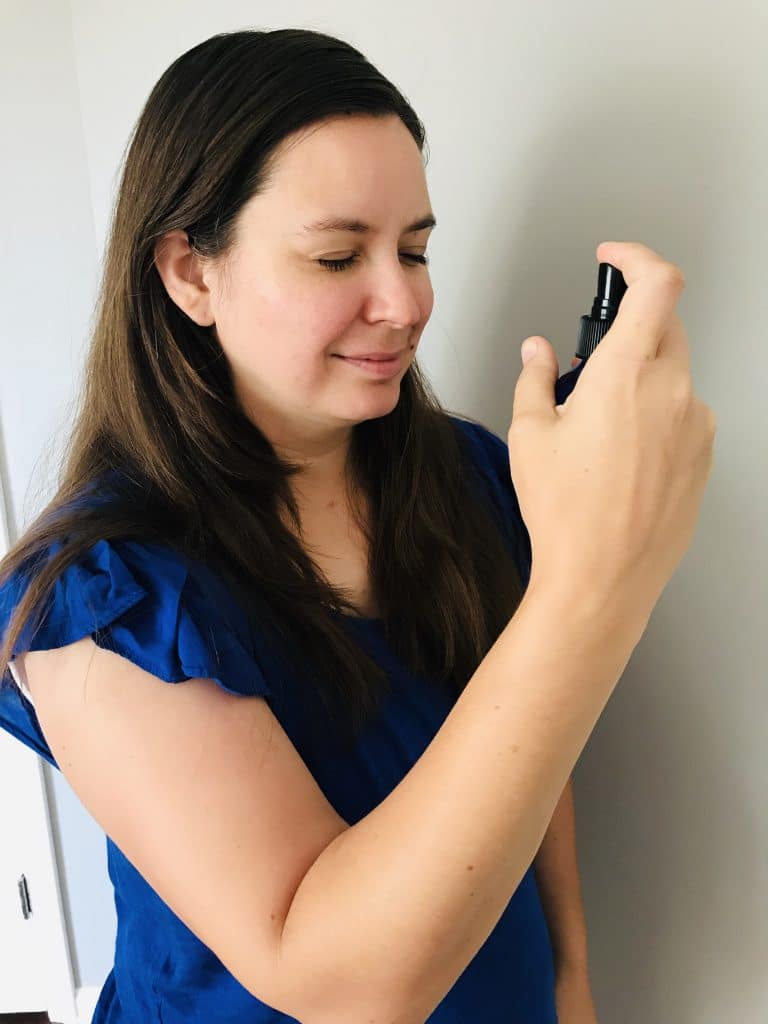 On the Think Dirty App many of the toners that you can grab at CVS or Walmart are listed at an 8. Fake fragrances and toxic ingredients can disrupt the endocrine system. How many of us struggle with our thyroid or adrenal glands being off balance?
Fortunately, there are easy solutions outside of those name brand products.
To make your own DIY toner you just need 4 ingredients and a 4 ounce glass spray bottle!
20 drops of Frankincense Essential Oil
20 drops of Geranium Essential Oil
1 teaspoon Apple Cider Vinegar
Fill the rest of the bottle up with Witch Hazel
That's it! So easy! You can even have your children make up (my girls love to make DIY projects like this).
You can find the glass spray bottle on Amazon.
I do suggest using a high quality essential oil, not the cheap ones that you can grab at the store. Many of those are not pure. Read below to find out why.
Jane Buckle (PhD. and RN) has this to say about cheap essential oils (from her book on the clinical use of essential oils, p. 71):
"Essential oils can be purchased in a great many places, as well as online.  Just remember that essential oils are easy to dilute or adulterate, and if the price sounds too good to be true, it probably is.  The most common method of dilution is adding by adding vegetable oil or alcohol.  The most common adulteration is adding a small amount of a cheaper oil…Sometimes individual components are added, such as citronellal, geraniol, or linalool.  Sometimes the individual components are mixed in a test tube and the result is labeled 'natural essential oil.'"
While there are many different brands out there of oils, I love using Young Living oils. It's nice to know you can go visit a farm and actually see the plants, and you know the company is in charge of growing the flowers and herbs used for the essential oils. I've tried cheaper oils and honestly had the best success with Young Living oils.
Right now they are offering free shipping on their starter kit, something they have never before offered!! You can grab a starter kit that comes with a beautiful diffuser, and start making all your own DIY recipes, plus use them for many, many health reasons.
When you grab a kit, you will also receive free printables in the mail from us, plus a package of glass spray bottles and rollers in different sizes when you join with the ER option! This will help you jump into making your own blends, plus you will get a free bottle of Nutmeg essential oil this month.
To find out more details on how to join, go here.