Do you want to ditch your perfume but still want to smell nice when you go out? Try the Unicorn Essential Oil Roller Blend! The bonus is, it's called the happy oil as the essential oils support the emotions. It's an excellent blend of amazing oils.
True story. I hate perfume. I really do. I always get headaches being near people with perfume on, and it never has smelled good to me. I finally found one perfume years ago from Arbonne that I could sort of tolerate, and because Sean loves good smells so much I would put it on for date nights.
Now, I can put together blends and use them not only to support happy emotions (because let's face it, mamas have our own moments where we need a happy pick me up!), I can also use it as a perfume blend!
It's really incredibly easy to put together!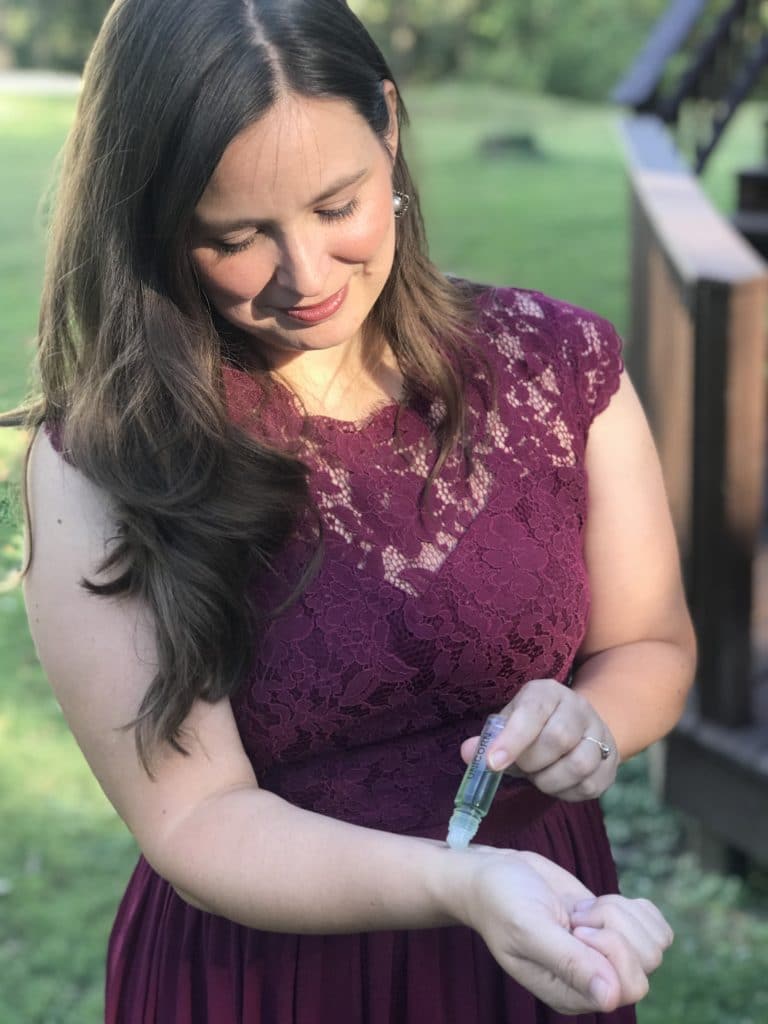 Unicorn Roller Blend Recipe
10 Drops Valor
10 Drops Frankincense
10 Drops Stress Away
10 Drops Orange
Put the essential oils in a roller bottle first, then fill the rest up with fractioned coconut oil or jojoba oil. The fractioned coconut oil is cheaper, so I used that. I use the jojoba oil for anything that goes on my face.
I put this blend on my wrists, and also up on my neck area where you normally spray perfume.
Roller Bottle Links – HERE
Fractioned Coconut Oil – HERE
Jojoba Oil – HERE
I use Young Living oils, and it's easy to buy them at a wholesale price. You just have to purchase a Starter Kit! The kit comes with 12 oils and a beautiful diffuser to use in your home! The kit is $165, which breaks down to $13.75 per essential oil, which is an amazing price for high quality oils.
Three of the oils in the unicorn blend come in your starter kit, and the Orange oil is super affordable to purchase!
If you would like more information on how to order a starter kit (right now there is free shipping on the kits!), just go HERE.