We made it through a busy weekend! It was our 17th wedding anniversary on Saturday, which means I've now known Sean half of my life as I met him when I was 17! That's a pretty awesome feeling.
In spite of a lot of difficulties this weekend, we still enjoyed our time together. Life has a way of throwing unexpected hardships along the path. We wanted to go away to a cabin for the weekend, but couldn't afford to go out of town like that. Then we thought we would go out of town and stay at my Dad's house while they were gone for the weekend, but Sean was slammed with graphic design client work so we stayed home for the weekend. Bless my mother in law, she still took all the children to her house for the weekend and we thought we would spend some time sketching out the built in bookcase and window seat that Sean was going to start building for our dining room, and go out to eat for dinner.
All that changed when his iMac stopped working. It literally will not even turn on now, so we spent time at the Apple store on Saturday and shopped around for computers. We decided to wait for 1-2 weeks until Apple tells us what is wrong with his computer, so now there probably will be no money for the bookcases and I made dinner at home while he cleaned out my MacBook Pro to try and run his adobe program on it for a few weeks.
Can you tell we are an exclusive Apple family? 🙂 
Life can be hard people. Marriage is not easy because of all these outside issues that threaten to come between you. It just means you have to dig in and stay strong.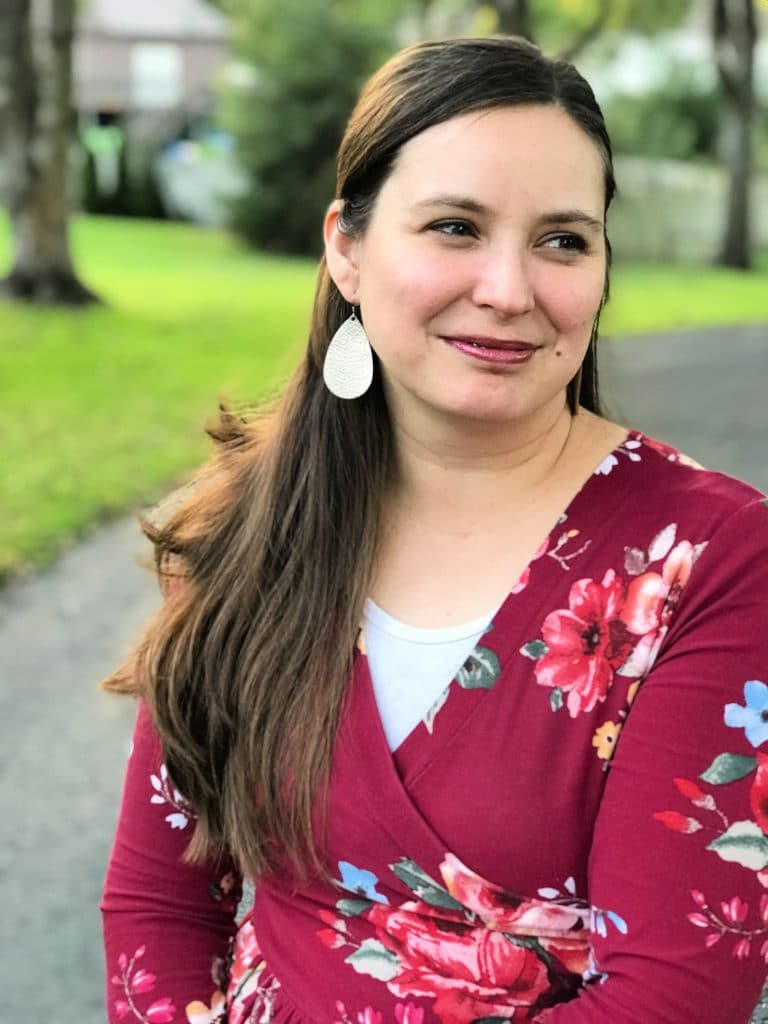 Sunday it was Israel's 14th birthday. So we spent the day celebrating him. He was thrilled with his new air soft pistol and a guitar. 🙂
It felt so good to wear this warm, snuggly dress in the morning and evening, but it got a little hot in the middle of the day! That's fall in Missouri, it's difficult to know exactly how to dress!
I used my hot rollers to curl my hair (I love the layers my stylist put in my hair!) and then used an x-small flexi clip to hold it back.
What I Wore
Floral Maxi Dress – Here are some similar styles on Amazon
Halftee – I turn my around so the neck is higher (find them here)
Flexi Clip – X-Small Circle Stone
Makeup – Savvy Minerals by Young Living (I ordered a starter kit for the best deal)
Link Up Time!
Please feel free to share posts about anything concerning being a godly, feminine woman. Topics include: modesty, being a wife, mother, homeschooler, homemaker, cooking, sewing, etc.