I've never met a parent who is super excited to have the sex talk with their child. It can be a delicate subject, and one that can be uncomfortable to talk about with your child.
I had a super positive experience as a child with having "the talk" with my mom. I was 11, I went and asked her how babies get to be in a mom's tummy, and as she cleaned her room she told me all about it. I don't remember her being flustered, she calmly told me what I needed to know.
Not all parents are like that though. Many a child has been scarred by being told that sex is dirty, evil, something to be endured, or that it's just gross. Some really conservative parents are so scared to let their children know, they don't even say anything until right before the child is to be married!
There has to be a better way than that. While we might feel like blushing or stumbling over our words, it's totally possible to teach our children about sex in a way that the child understands it's a God ordained act between married people, and it's really a good thing, as long as you are married!
At one of the homeschool conventions we attended this spring, Sean and I both took some time to really look through a resource we wanted to use with our children called The Talk.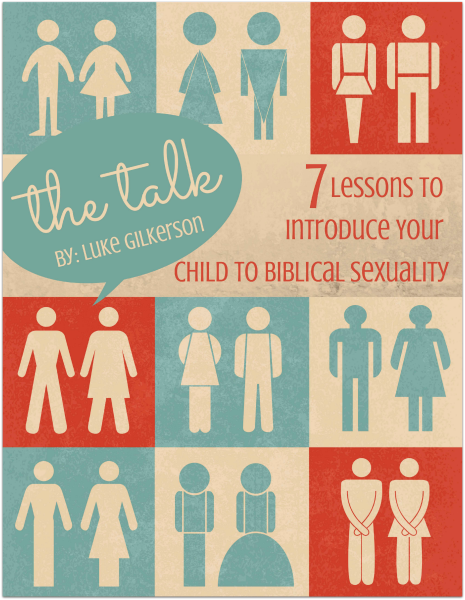 Even though this book is designed for ages 6-10, we are going to use it with our 12 year old. It's an amazing resource, and only has illustrated pictures, nothing really graphic to share with our son.
If you are needing more resources, Luka and Trisha just came out with a video course for parents called Having The Talk, which goes through each chapter of the book and how to talk to your child, what to share at what age, and what not to share.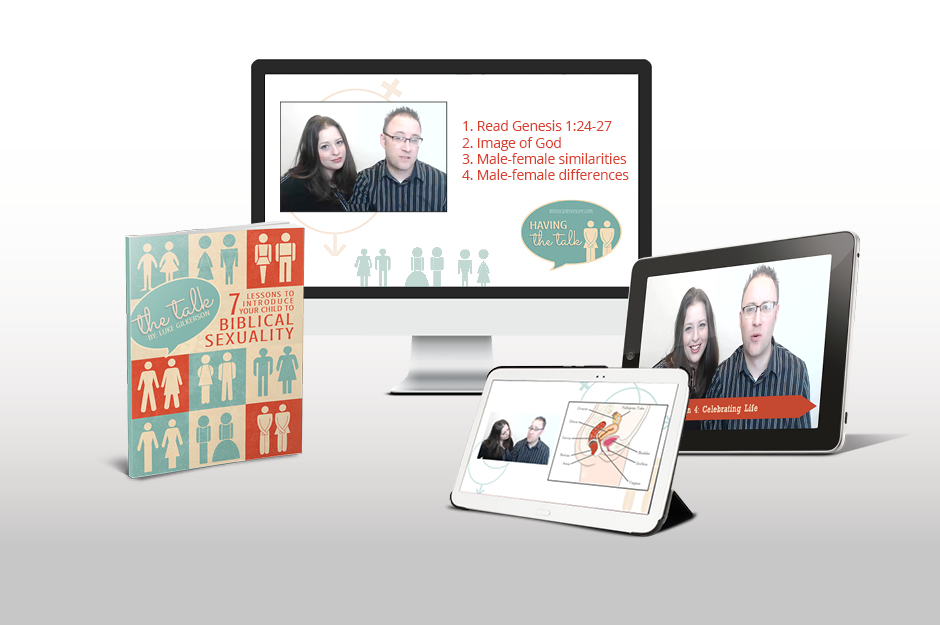 I've been watching through this series and have found it to be a great resource. Included in this course:
8 instructional videos – around 25 minutes each.
Several mini-videos on specific topics
A free digital copy of the book The Talk
1 year access to all videos, and a lifetime access to the book.
They say this course is for parents of 6-10 year old children, but I find this is really up to the parents to decide when they want to talk to their children. We haven't felt ready to dive deep into the actual details of sex with our oldest until now, and he is 12.
You might be wondering if we have talked to our oldest child about anything related to sexuality at this point? Yes, we definitely have. He just doesn't know all the details. All of my children are very familiar with the term homosexuality, and that it means a man and a man live together like a husband and wife, again, they just don't know the details.
My children all know that it takes a mommy and a daddy to have a baby. My oldest has also grasped that unmarried people have babies, and has asked a lot of questions regarding that. We are definitely right at the age to dive right into all the details, and I'm so very thankful for the wonderful resources that Luke and Trisha have come up with!